---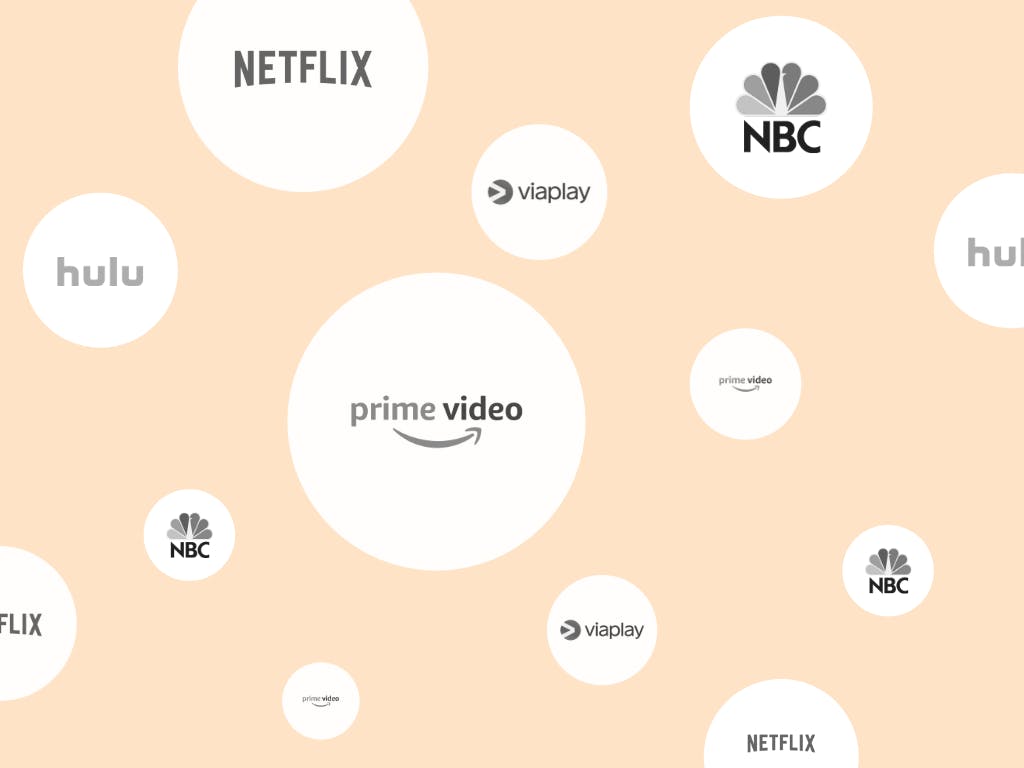 Put your archives to work
The streaming landscape is growing more competitive by the day and viewers put a premium on QoE. This is especially true for visual quality. By automating the time-consuming and expensive process of manual restoration, Pixop makes it affordable, fast and simple to update and monetize archives, putting them back to work looking better than ever before.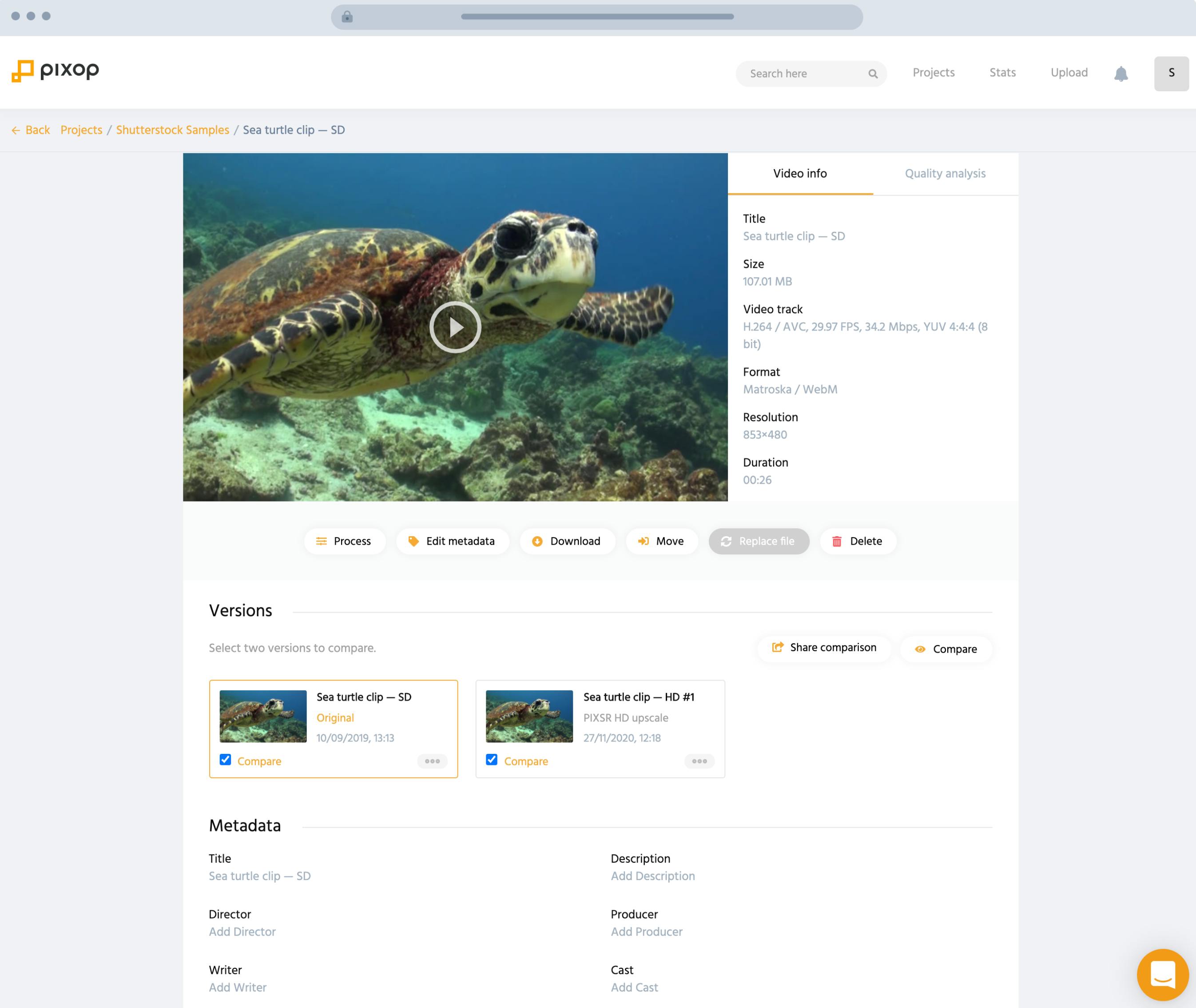 Made to measure
Pixop caters to all parts of the media and post-production landscape, with flexibility and customization baked in. Built on AWS infrastructure, it can be scaled to fit a variety of workloads and requirements to fit the needs of single users, small teams and large companies. We're also committed to a fair and transparent pricing model with no hidden costs and a plan for every budget.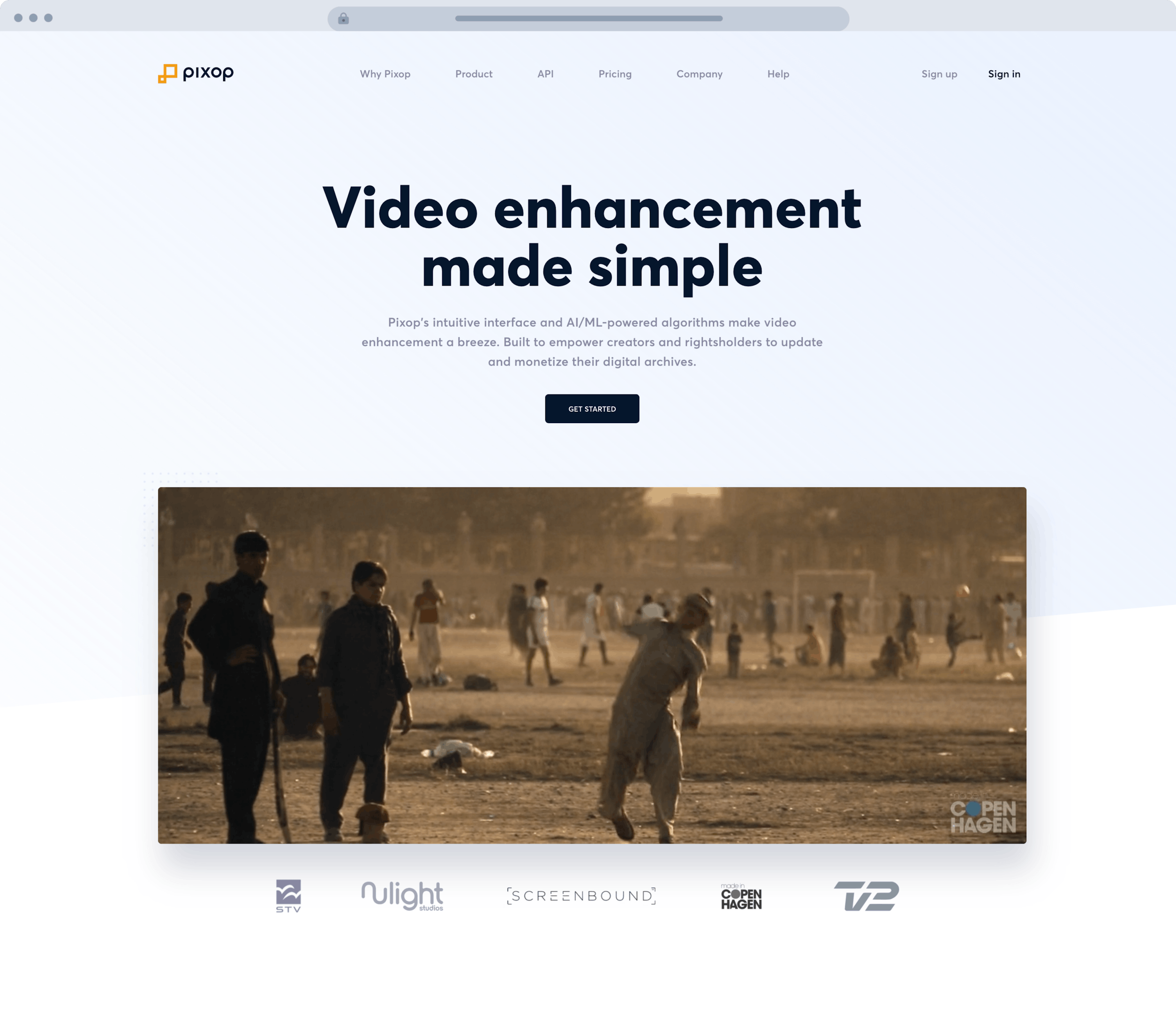 Why is Pixop Right for me?
For larger companies, Pixop's tools can be integrated seamlessly into post-production pipelines to enhance the perceptual quality of archival material — no matter the scale or volume. For independent contractors and creators, Pixop's platform can be tailor-made to upscale and enhance smaller volumes of footage on an inexpensive and flexible pay-as-you-go basis.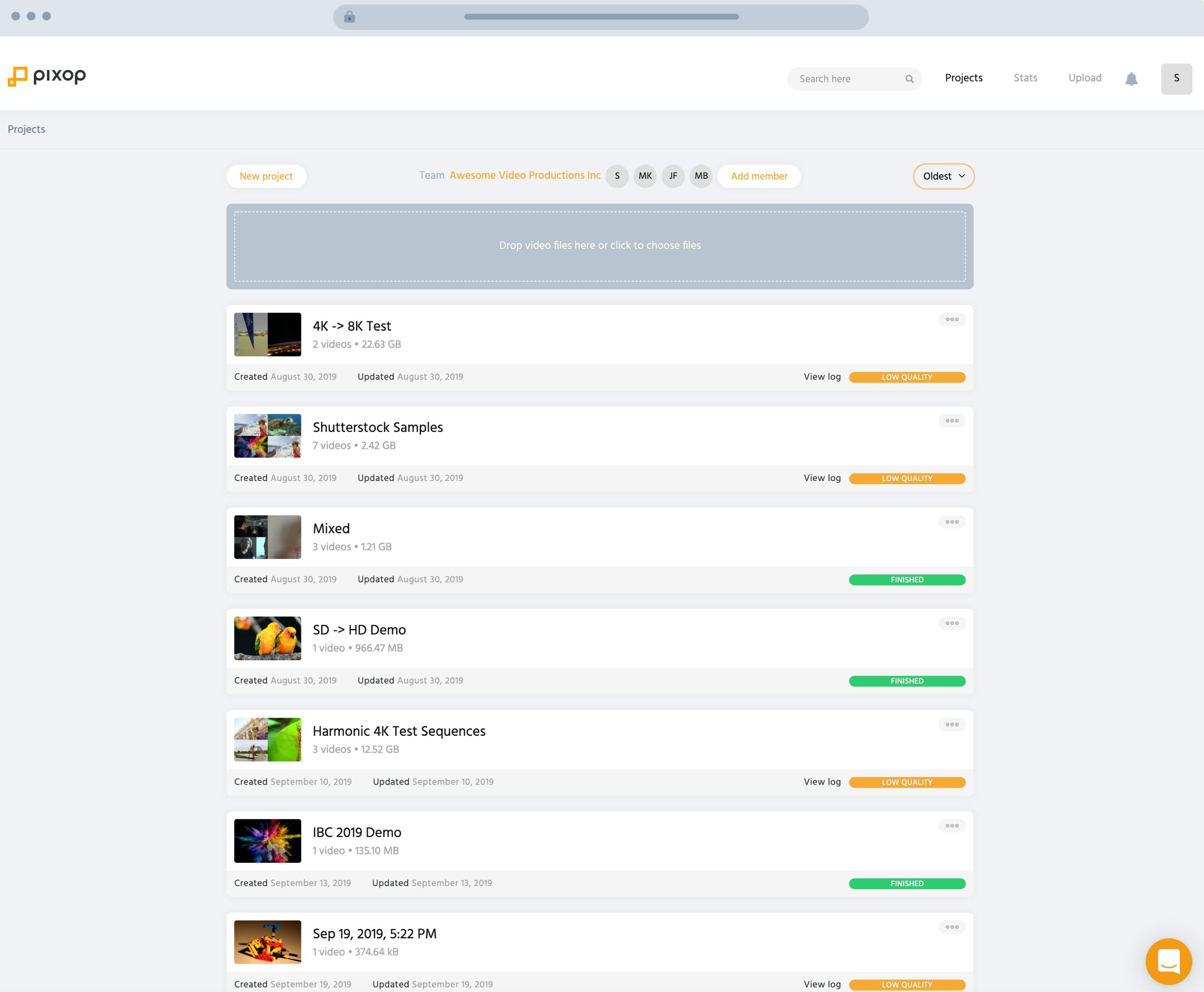 Streamlined, intuitive, accessible
Our service is accessible via an intuitive web app and REST API, making it suitable for both high and low volume processing needs and a variety of system integration scenarios. We've also implemented robust sharing and collaboration options to make working with large teams and clients easier.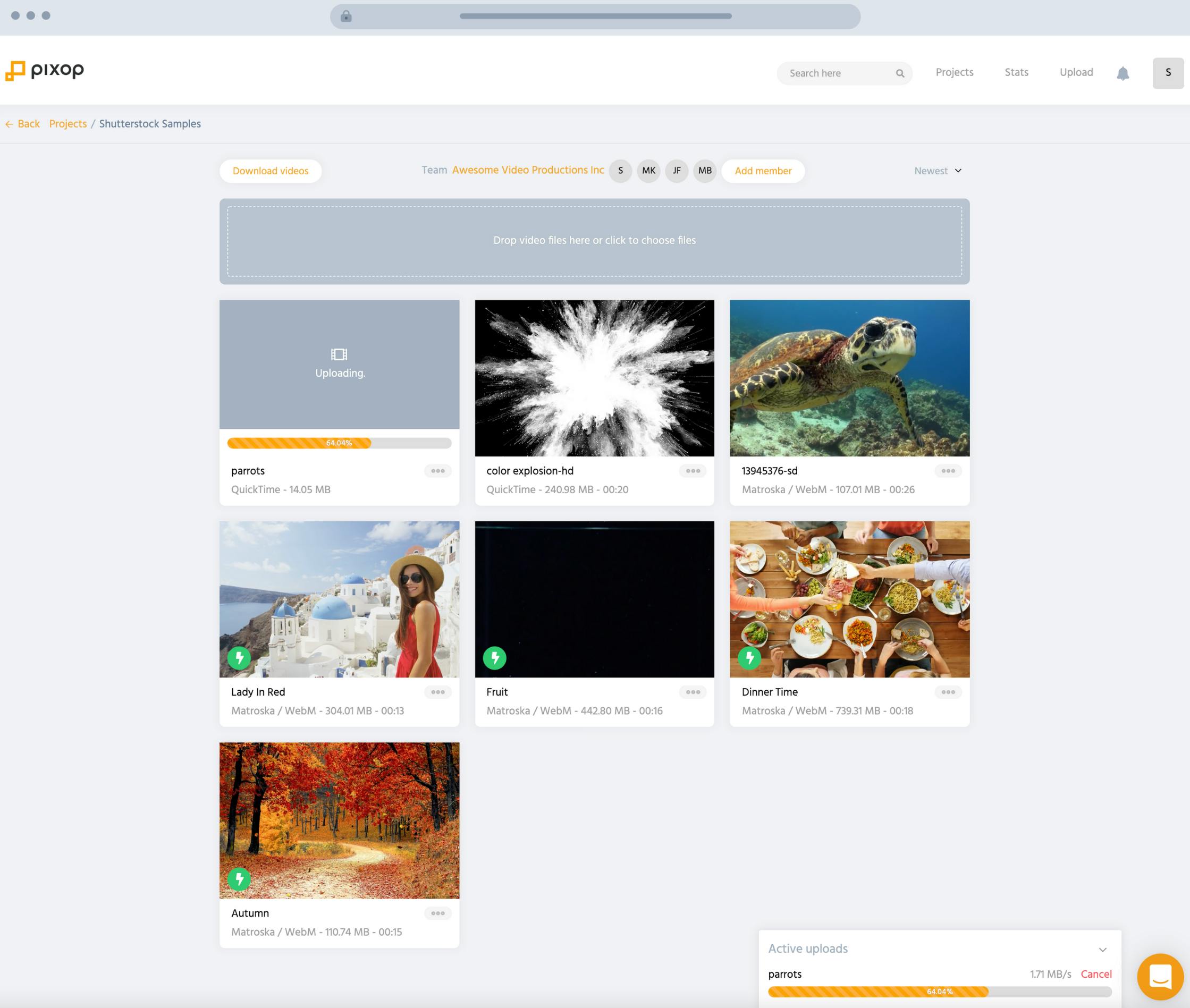 Video enhancement made simple 
Keeping with our mission of making video enhancement simple and accessible for everyone, everywhere, Pixop's proprietary AI- and ML-powered algorithms are automated and can be used by experts and semi-pros alike. They, along with our collection of classic FFmpeg filters, address the most common enhancement and upscaling scenarios, significantly reducing the time and cost of manual restoration techniques.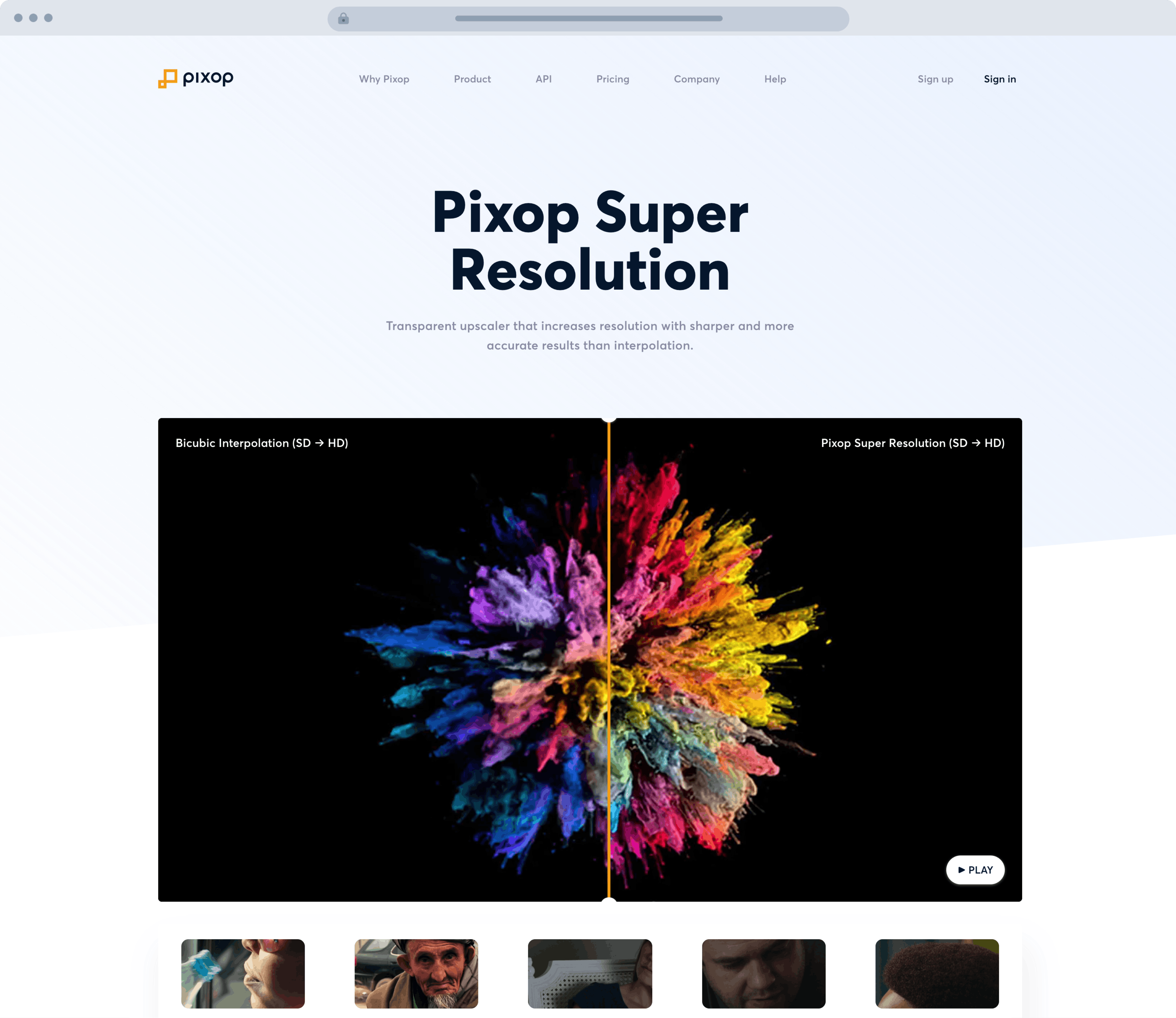 Tried and tested
Our filters are rigorously tested for accuracy and typically perform better than leading enhancement and upscaling software by significant margins. More details about individual filters, including examples, can be found on our filter pages.