Vlogging has been around for a hot minute in 2022, but that doesn't mean its popularity is on the decline. On the contrary, viewers are more hungry for video content than ever. Given the meteoric rise of social media and, more recently, short-form video content platforms, now seems as good a time as any to rethink what it means to share yourself and your interests with a potential audience of millions of people and give vlogging a shot.
There is one major consideration before you get started, though; given the fact that the field is so saturated, how do you plan on finding your groove and making an impact? We thought we'd put together a list of things to keep in mind.
Find your niche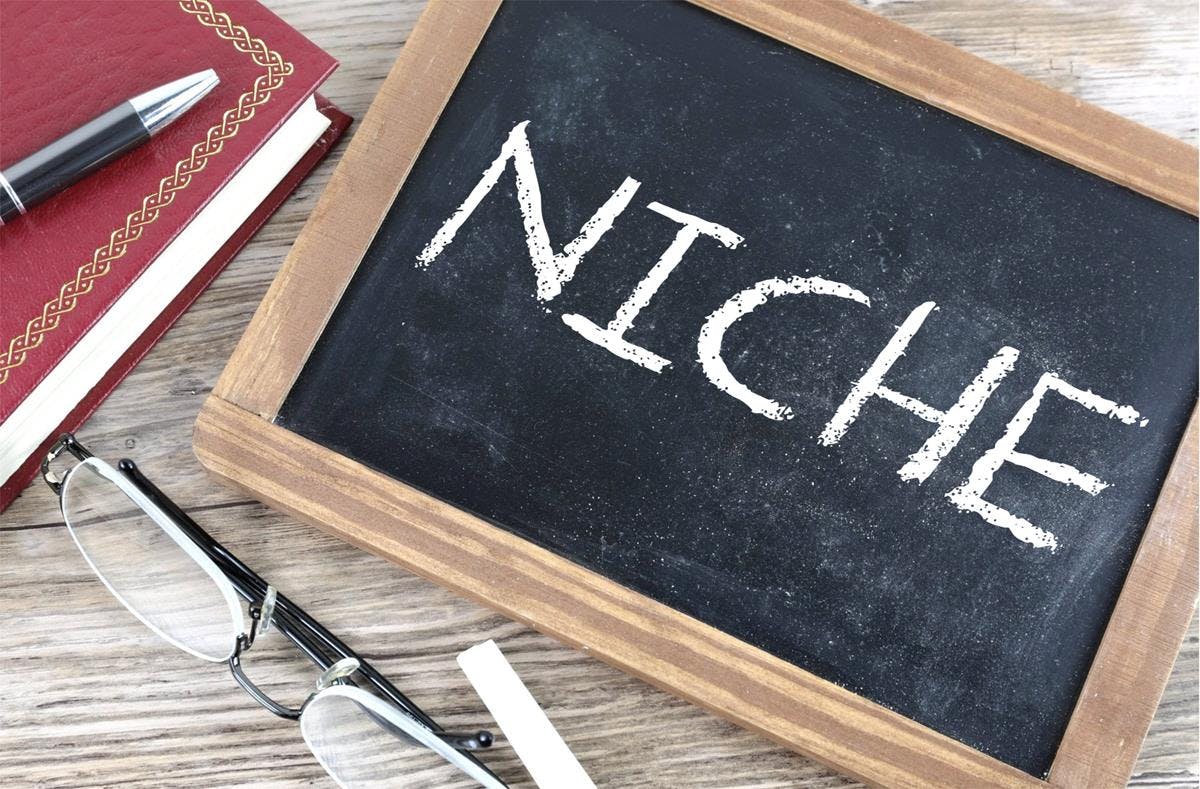 The internet is, without a doubt, the best place to find community, no matter how niche your interests are. Given that social media has been around for a while, the key to vlogging success in 2022 may just be to think carefully about topics you are passionate about and then pick one that isn't yet mainstream.
It may seem counterproductive, at first, to devote time to vlogging about something without a huge audience to begin with, but the upside is that you won't have quite as many established content creators to compete with. You can then work on building your audience from the ground up, starting small with other enthusiasts and then growing to include new audiences.
We've seen this strategy employed successfully before. After all, who would have guessed that videos of tufting rugs, a niche hobby that not a whole lot of people partake in, would garner an audience of millions of people on TikTok and Youtube shorts? It isn't the only one either, and, just off the top of our heads, we can also think of slime making, bullet journaling, true crime...
All of these topics started off as small but dedicated communities once upon a time, before each had its breakout moment, causing a lot of niche content creators to suddenly have bigger audiences.
Grow your audience
We're just going to put this out there: uploading a traditional long-format video to Youtube, without building an audience elsewhere, is a fool's errand. What may very well have been the best strategy in YouTube's heyday has major drawbacks today: an overly saturated arena and too many other creators jostling for attention.
Consequently, it's time to go looking for the next big social media sensation. Building your audience elsewhere, nurturing loyalty and then having that audience follow you to Youtube (which, admittedly, is still one of the best ways to monetize your content) is a strategy that we've seen work very well recently, when many new creators have used platforms like TikTok to grow their audience, build loyalty and use it to launch their presence on other platforms like Instagram and Youtube.
Consistency is key
Social media algorithms favor people who put in the work and post consistently, so one of the most important points to keep in mind is that posting regularly gets results.
It may seem like a slog in the beginning, when your viewership numbers will most likely not seem worth it, but building a large presence online takes time. If you work hard and stick to a consistent schedule, posting several short-format videos a day and several long-format videos a week, over time, your stats will improve and those viewership numbers will tick up.
Consistency is also relevant when it comes to the content and formats you post, so make sure you are staying true to the gist of your channel.
Invest in yourself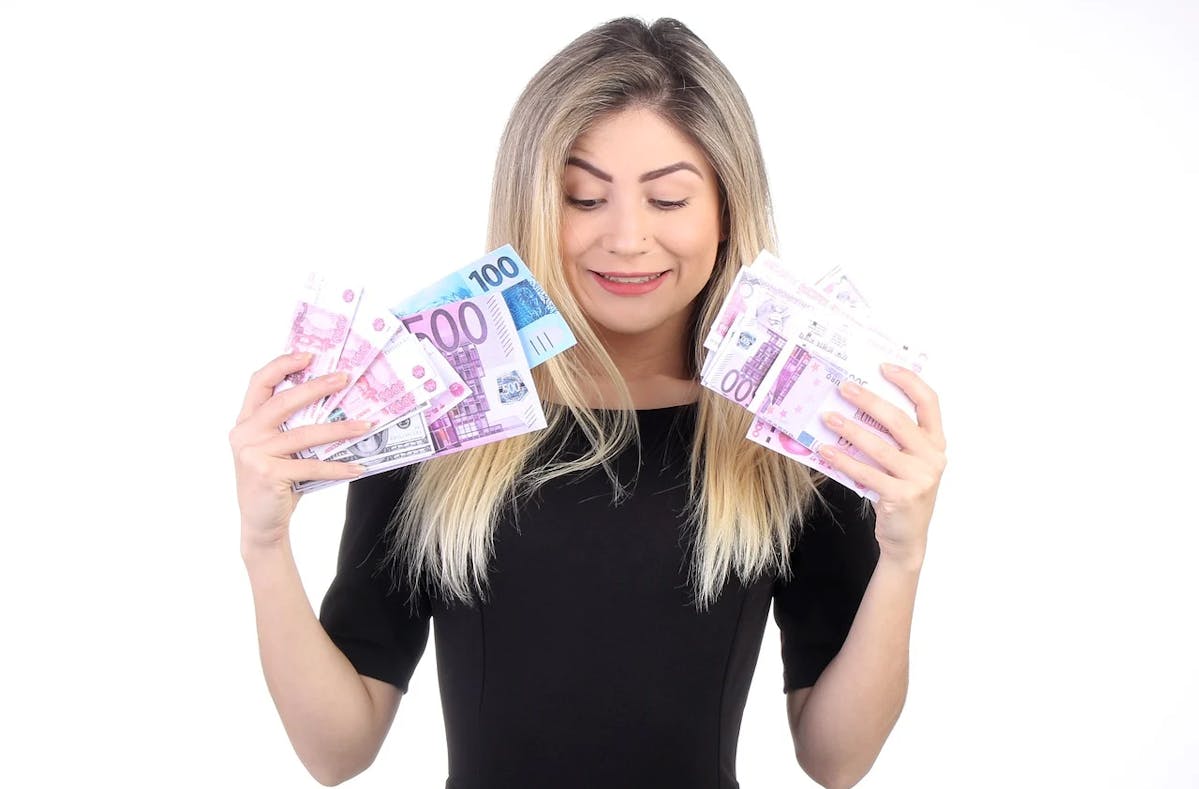 Whether that means taking an online course on social media marketing, subscribing to a social media analytics suite, buying yourself the right equipment, decorating an area of your home to serve as a striking backdrop or buying products to review in videos, investing in yourself and your online presence can be a smart thing to do when starting out.
The budget doesn't have to be extravagant and most creators build these things up over time, but picking the right things to invest in and the right amount of money to spend in the beginning can go a long way towards ensuring that you stretch every dollar as far as possible and save money by making the right financial decisions straight from the get-go.
Face forward with Pixop
Nothing separates the amateurs and pros of vlogging quite like filming quality, so it's important to use the highest-quality video.
For those that have the budget for it and are relatively sure this isn't a short-lived phase, investing in professional filming equipment is definitely worth considering. However, equipment like that doesn't come cheap and it takes time and effort to learn how to use it. That's probably why the vast majority of content creators start filming using their phone or webcam.
However, footage shot on small lenses like this does come with some drawbacks. Very often, videos shot this way suffer from a combination of severe noise and compression, which is hard to spot when watching it back on small screens, but very clear when you upload it to places like Youtube for consumption on desktops. These issues make it very challenging to recover fine details correctly.
Pixop wanted to give people who were just starting out and filming on their phones and webcams a way to achieve the same kind of quality pros get on their expensive equipment, so we developed one standalone filter and one new variant of our pre-existing Deep Restoration 2 filter to specifically address issues with footage shot on small lenses.
Our new Face Forward filter is a deep-learning-based algorithm that:
Makes lighting appear homogeneous across the entire face of the human subject
Increases focus on the human subject by blurring the background
Corrects white balancing issues
Increases attractiveness of the human subject by boosting color saturation
Each of these four features can be turned on and off on a per processing job basis, making this filter applicable to a wide variety of situations and customizable to boot.
Meanwhile, the new selfie-style variant of our pre-existing Deep Restoration 2 filter, which has been trained primarily on high-res video of human subjects, can be used in combination with the Face Forward filter if the footage in question is degraded and needs to be restored.
You can also choose to use the Pixop Face Forward filter by itself if you don't need any restoration or the DR2 variant alone if you don't need any of the good stuff Face Forward offers. However, the most common scenario is to use both in combination with each other.
Both filters are meant to be used to enhance web camera and mobile phone recordings that you want to share with others, for example on social media. A concrete example would be enhancing a Zoom recording that you want to publish online.