Team Pixop is constantly on the lookout for new and improved ways to help customers with their video enhancement needs and we've finally slotted a big piece of that in place with the launch of our REST API.
"We're thrilled to finally be launching our API. We started looking for a Java developer and software architect in January of this year and were lucky enough to find Paul Cook through our network. After a February workshop here in Odense, development started in March and was completed in late May," explains Pixop CTO, Jon Frydensbjerg.
While Pixop's web app is ideal for individuals and small teams, our REST API is intended for high-volume enterprise system integration scenarios. It's designed to cater to broadcast and media companies with bulk processing needs who want a seamless way to integrate Pixop's services into their systems. It makes it easy for them to collaborate across teams, upload and ingests videos, and trigger processing using the same filters and encoding options we have on our web app.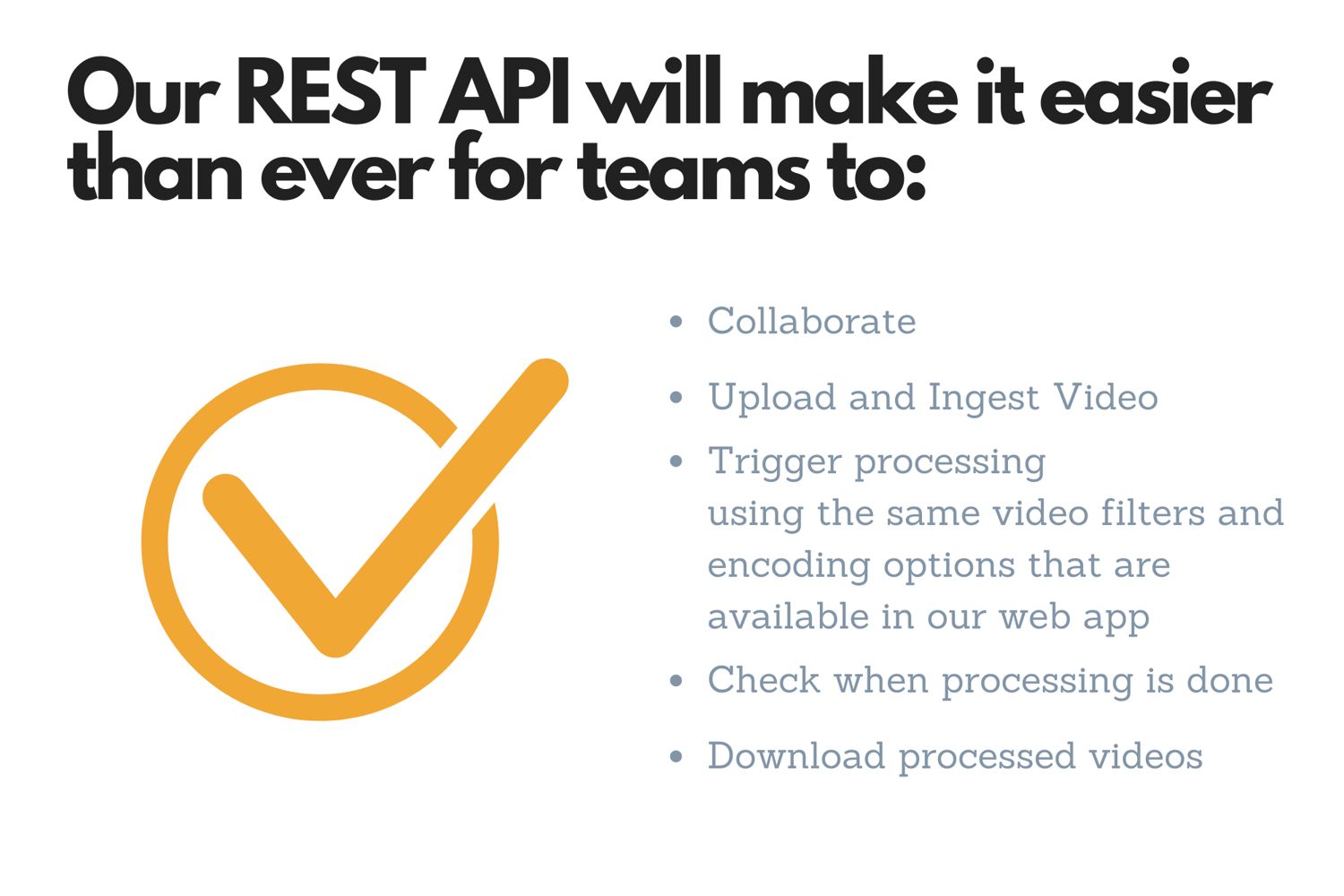 If you're interested in our solution, please contact us at help@pixop.com. We're happy to answer any questions you have.
We've also got a host of new stuff coming your way soon: new deep learning algorithms for de-noising and restoration, a new website, and an improved web app with presets, lossless image comparison and a new visual clip selection tool — exciting times!
Make sure to visit pixop.com and sign up for our newsletter to stay updated.
As for what he's aiming for with the API's launch, Jon is unequivocal.
"What we're always aiming for: more beautiful videos for the viewing pleasure of all."
Developer Resources: