One powerful platform
Experience AI-powered video enhancement on one powerful platform. Along with our proprietary filters, Pixop's web app includes features like video quality analysis, transcoding and tools to make collaboration between coworkers and clients easy.
Pixop Super Resolution (2x, medium clarity boost)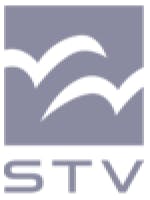 Honestly, I handed over some pretty scruffy material and wasn't expecting much. But all the TV shows that PIXOP processed came back in such good quality that we could put them right back on air.
Kim Rasmussen, Chief Editor
STV Productions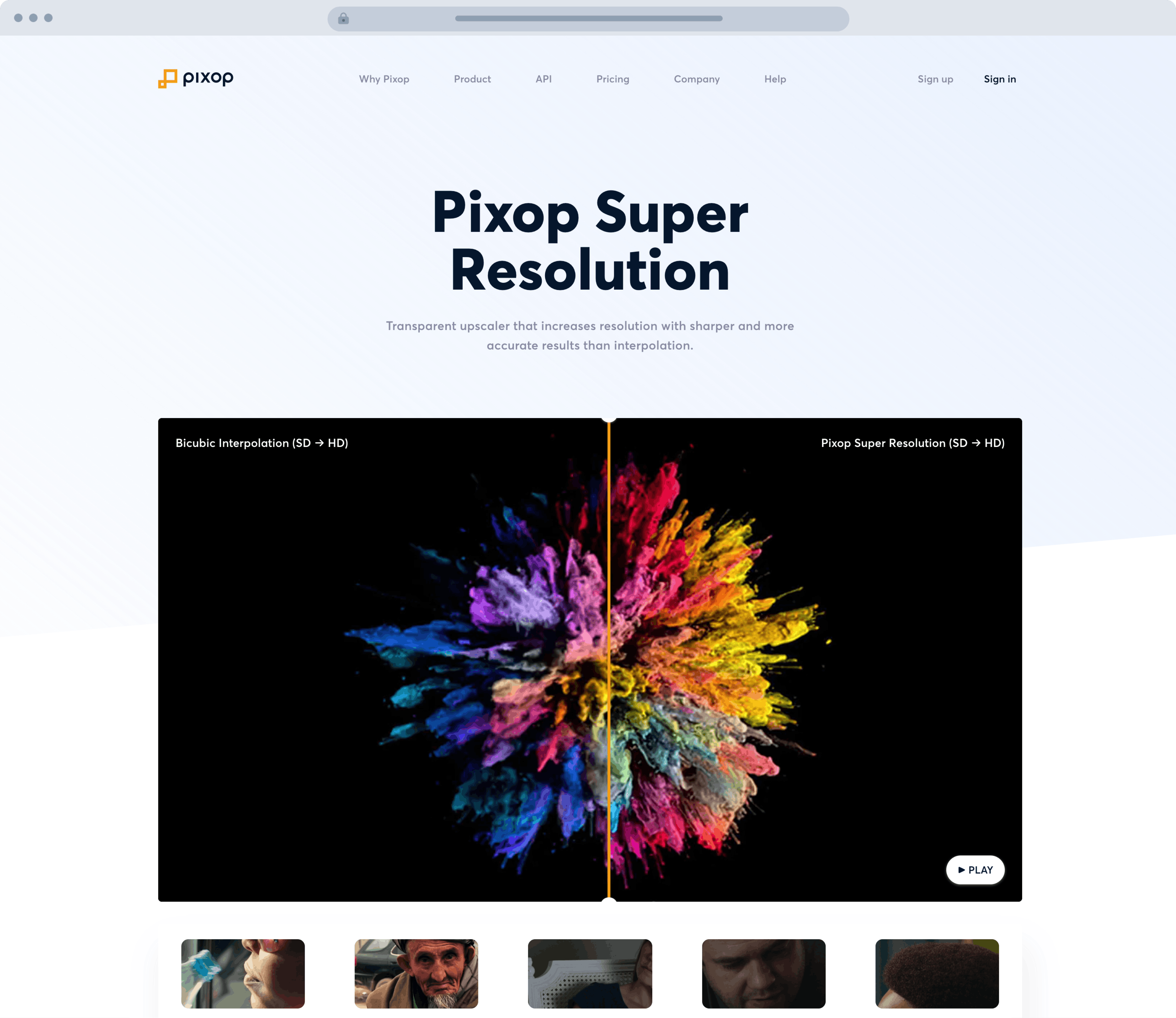 Simple and intuitive
No expensive hardware, plugins, downloads or specialized knowledge required. All you need is a browser and an internet connection to get started. Our intuitive web app takes care of the rest. Use it to apply our AI filters for denoising, deinterlacing, dejittering, deep restoration or super resolution and enhance footage in just a few clicks.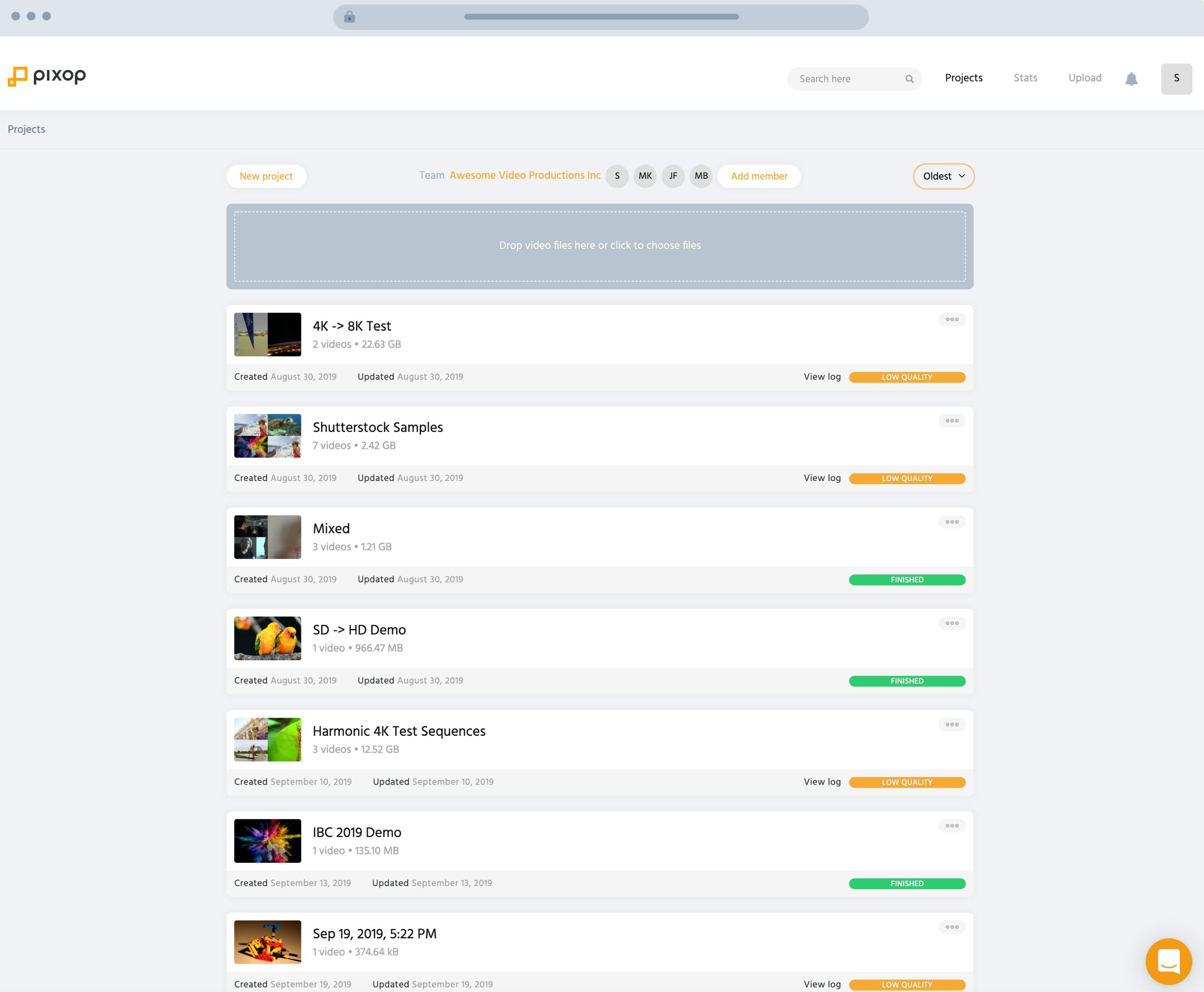 ---
Powerful features, from start to finish.
Teams
Each user can create one team, add up to five teammates and be a part of an unlimited number of teams themselves. Billing (for both processing credits and utilities) is done at the team level, rather than the user level.
Transcoding
Pixop supports a variety of ingestion and processing formats for maximum flexibility. You can also convert your video into different formats to increase its compatibility across devices. Visit the formats page for more information.
Video quality analysis
Pixop automatically evaluates every video based on colors, noise and details so you can see exactly what you're working with. It then gives each video a combined score of up to five. The higher the quality of the input, the better the result after enhancement.
Share options
Our platform has convenient options to share video comparisons with clients and coworkers and keep them up-to-date on your progress. Once you create a video comparison, simply copy the URL and send it onwards.
Storage and downloads
Pay for unlimited storage and downloads as you use them. You are billed automatically each time your balance reaches $10, after which it is reset. You can always delete your videos before this threshold to avoid fees.
Asset Management
Pixop has asset management built into its framework, making it easy to store, organize and share your masters. Everything is completely secure in the cloud and easily accessible at all times.
---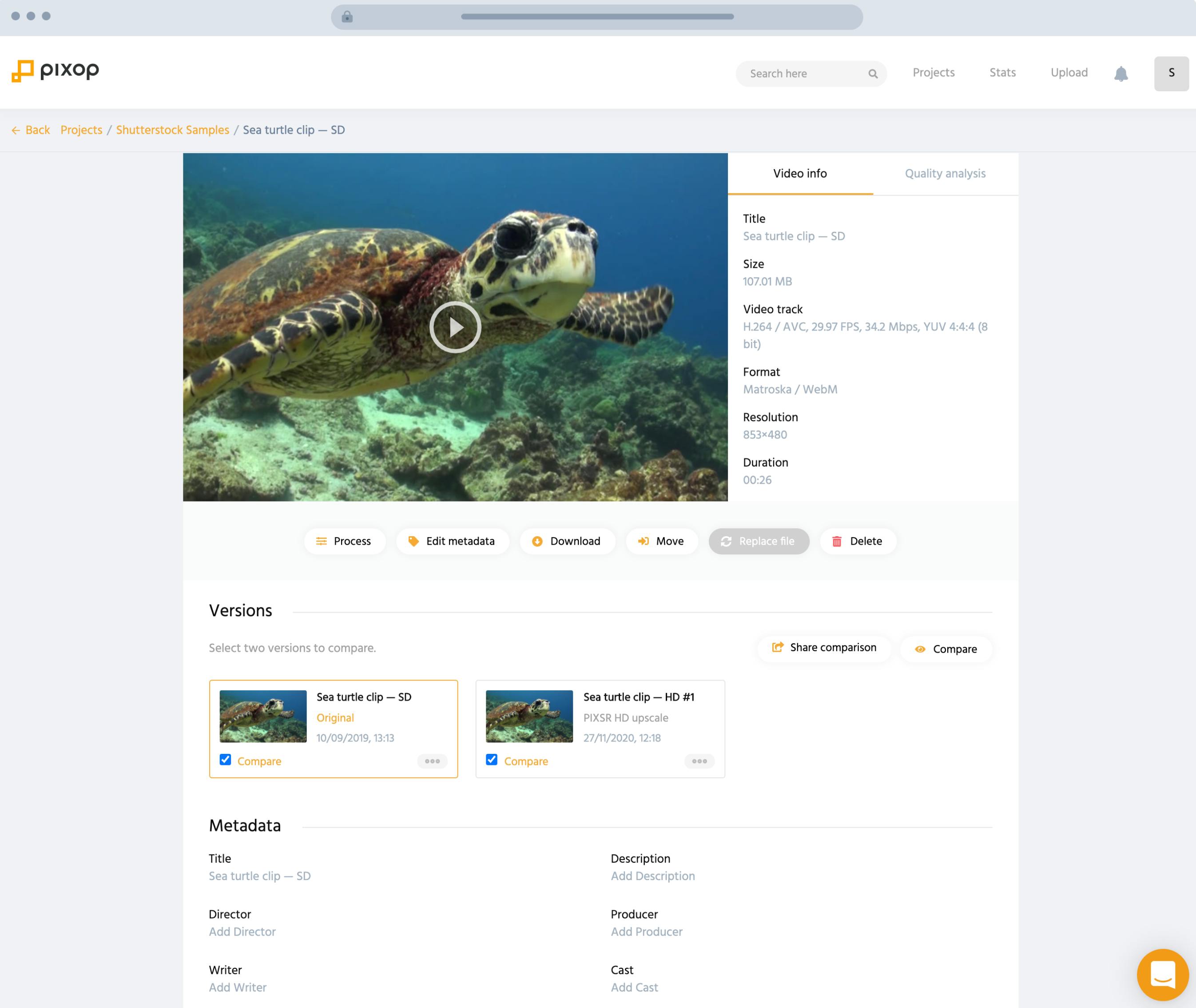 Affordable enhancement
Users do not pay subscription or licensing fees. Instead, they are charged on a pay-as-you-use basis for processing, storage and downloads. Our web app automatically gives you an estimate before each processing job and also gives you a high-level overview of your total spend so you are always in complete control.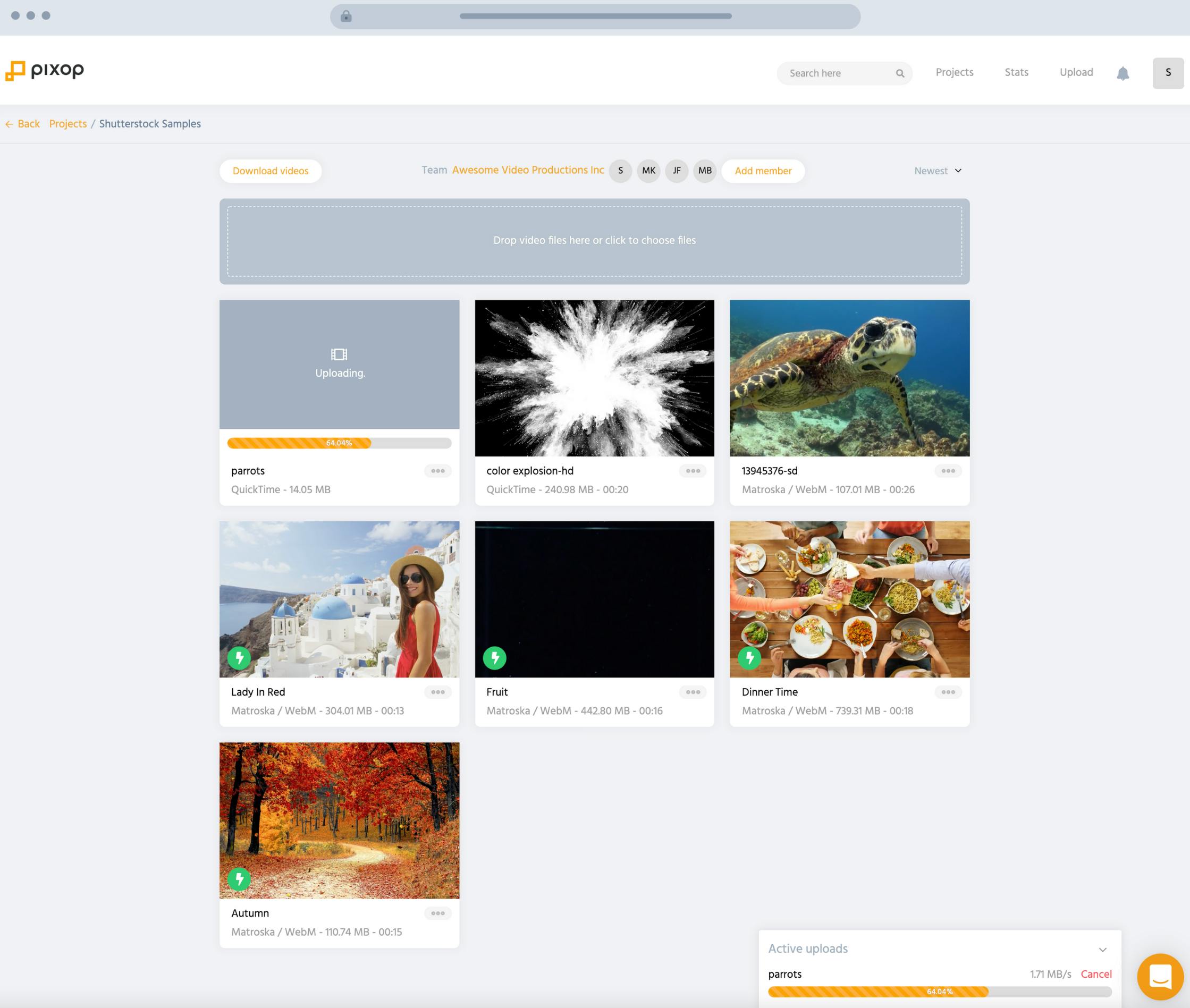 Why is it right for me?
Better video means happier audiences and more monetization opportunities, which is why Pixop's web app is perfect for independent creators and companies with smaller archives to enhance and upscale. Our AI filters automate the entire process of video enhancement, meaning you can process videos in just a few clicks, without the need for an expensive setup or years of experience. 
Stay in the loop
Sign up to receive the latest news, offers and alerts.