API, at the ready.
Video enhancement, exactly where and how you want it. Pixop's REST API is designed to give our enterprise clients the flexibility to seamlessly integrate all of Pixop's powerful video enhancement tools into existing infrastructure. 
Pixop Super Resolution (2x, medium clarity boost)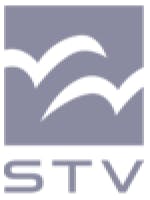 Honestly, I handed over some pretty scruffy material and wasn't expecting much. But all the TV shows that PIXOP processed came back in such good quality that we could put them right back on air.
Kim Rasmussen, Chief Editor
STV Productions
Fully customizable
Pixop's REST API has a high degree of customization baked in. You can use it to retrieve and update information from your own Pixop account or to integrate Pixop's video processing capability into your product and workflows. It's completely up to you and your custom enterprise use case.
---
Exactly what you need, where you want it. 
Transcoding
Pixop supports a variety of ingestion and processing formats for maximum flexibility. You can also convert your video into different formats to increase its compatibility across devices. Visit the formats page for more information. 
Asset Management
Pixop has asset management built into its framework, making it easy to store, organize and share your masters. Everything is completely secure in the cloud and easily accessible at all times.
Storage and downloads
Pay for unlimited storage and downloads as you use them. You are billed automatically each time your balance reaches $10, after which it is reset. You can always delete your videos before this threshold to avoid fees. 
---
Why is it right for me? 
While Pixop's web app is ideal for individuals and small teams, our REST API is intended for high-volume enterprise system integration scenarios. It's designed to cater to clients with bulk processing needs who want a seamless way to integrate Pixop's services into their systems. It makes it easy for them to collaborate across teams, upload and ingest videos, and trigger processing using the same filters and encoding options we have on our web app.
Stay in the loop
Sign up to receive the latest news, offers and alerts.