Most people get a little nostalgic as another year draws to a close. A few extra notches on a belt, a few hits, a few misses — the sum of all things that make this year different than all the ones that came before it. After all, it's only natural to want to take a step back so you can appreciate the past 12 months in their entirety.
At Pixop, 2021 was a particularly busy and rewarding year, with a lot of milestones crossed, opportunities taken and missed, some regrets and a few plans heading into the new year.
We thought we'd take a step back ourselves and evaluate exactly what 2021 has been like for us as we've worked to make video enhancement accessible and affordable for everyone, everywhere. Want to come along for the journey?
The good
In the spirit of positivity, we thought we'd list all the incredible things that we accomplished this past year. We embarked on this journey in December 2017 and have come so far in that time. What started off as a passion for computer vision and super resolution technology turned into a business with over 10,000 registered users, five proprietary filters and a dedicated team working to improve video enhancement technology for everyone.
Here are some of our proudest achievements this year:
Launch of Deep Restoration 2
The launch of our new deep restoration filter — which had some key improvements over the first version — happened later this year, but definitely features at the very top of our highlight reel.
Deep Restoration 2 is a significantly more sophisticated video restoration filter than its predecessor in terms of design, capabilities and how it has been trained. You can use it on a wide range of digital camera recordings (including, but not limited to, mobiles, webcams, news recordings, professionally produced video such as TV shows and documentaries) to:
Enhance/upscale a signal 6x
Reduce degradations from blurring and compression.
Reduce noise — a notable improvement from the first version
Directly upscale from SD to 4K (previously, Deep Restoration only supported resolutions up to 1080 HD)
While before, you'd have to use both a restoration and denoising step, all these improvements make DR2 the only generic restoration and upscaling filter you will have to use in most cases 💪
We're immensely proud of it and would love to hear your feedback to keep making improvements, so you are always welcome to write to us and let us know what you think of it. Just cue up 'Deep Restoration 2' under Filters during processing to give it a whirl.
Check out the comparison video below to see the filter in action.
Original HD footage upscaled and enhanced using Pixop's new Deep Restoration 2 filter.
Launch of Pixop Denoiser 2
In addition to the launch of Deep Restoration 2, we also launched the second version of our AI Denoise filter. Much like Deep Restoration 2, this new Denoiser also has a ton of advantages when compared to the first version, with some key improvements being:
Our new denoiser is able to handle camera panning and object motion much better than the old model
It retains fine details and textures better in low-noise situations
It is able to better reduce noise in cases of bad noise problems
We've integrated a new deep learning noise estimation module (to help retain fine details/textures and better reduce noise) and we've switched our architecture and filter training (to better deal with camera panning and object motion)
You can give it a go by choosing 'Pixop Denoiser' during processing and let us know what you think. The video below was created using our new Denoiser.
Pixop's AI denoiser can be used to denoise footage and significantly increase visual quality and appeal in a few simple steps.
Launch of Frame Rate Conversion
Back in July of this year, we added three FFmpeg frame rate conversion filters to our roster. All three filters can be used to increase or decrease frame rate.
The Constant FPS filter is the simplest of the three methods since it is based on dropping and duplicating frames, which can be used for constant frame rate videos or for converting from variable to constant frame rate.
Use the Frame Blending filter for blending frames together to reduce or increase frame rate and smooth motion.
The Motion Compensation filter gives the highest quality output — at the expense of extra computations — as it avoids the blurriness that's introduced by the Frame Blending method. Motion Compensation is capable of estimating motion and generating new frames pretty accurately and is a great choice for up-converting video from 30 FPS to 60 FPS, for example.
If you haven't yet, definitely give them a go and let us know what you think.
In our post about their launch, we also teased that Pixop's own frame rate conversion filter is on the map and we are very happy to announce that we've just soft launched it on app.pixop.com!
In contrast to the FFmpeg filters, which are classic (making no use of AI or ML), Pixop's frame rate conversion filter is a deep learning filter which we are very excited about. The filter is capable of up- or down-converting the frame rate accurately by estimating and interpolating the motion between two consecutive frames.
Fast motion and challenging occlusions (i.e. the line of sight being blocked by an intervening object) are handled, and we disable predictions in the presence of scene changes to reduce artifacts. The processing speed is very decent (~13 frames of HD resolution video generated per second) and we believe the price is attractive.
In short, the value this filter brings is that the frame rate converted video is crisper, less blurry and has fewer artifacts (compared to other methods and offerings out there).
Signups Milestone
The first 10,000 registered users is always a big milestone for any company, but particularly one like ours. Although we have a small team and are completely bootstrapped, we have a BIG vision and seeing it come to life has been such a rewarding experience.
Looking back over the last 12 months, it is surreal to think that we started out the year with just under 500 registered users and crossed 10,000 during the course of this year. It is a pleasure to serve each and every one of you, and we will continue doing our best to make sure the experiences you have on our platform — from filters, to customer service and everything in between — are always maintained to the highest standard.
The bad...and the ugly.
Along with all the good this year, we also had to deal with some low points and most were all down to one thing. I'm sure everyone can guess what's coming next...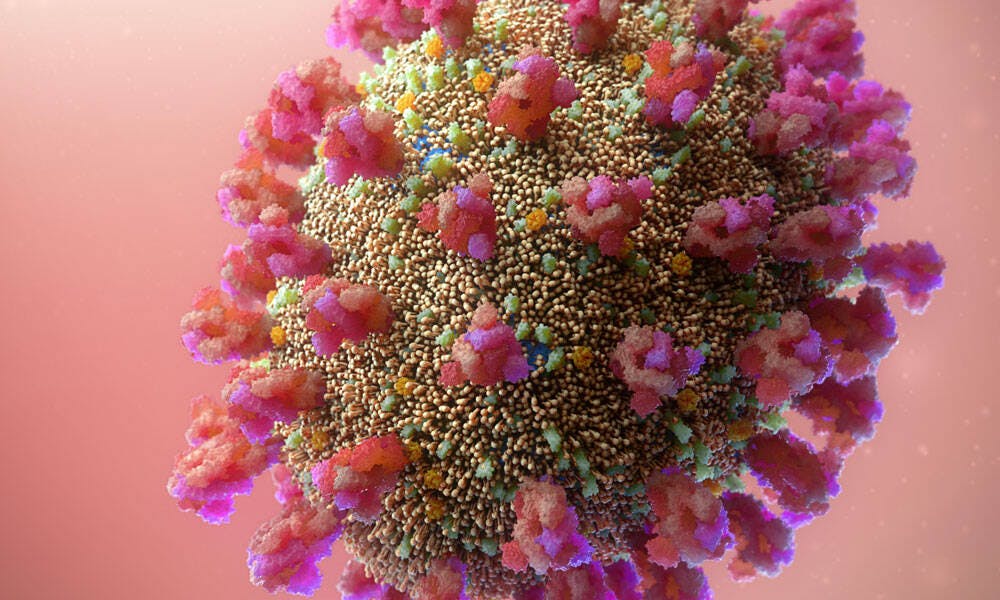 The Pandemic
It's funny how, looking back now, we all thought everything would be right as rain a few months after we were first told to wash our hands and stay home as much as possible. We packed up our offices, transitioned entirely to working from home, and harboured the expectation that we would all be back to work in no time. And yet, nearly two years later, another mutation has travelled around the world causing a spike in cases and we're finding ourselves exactly where we started.
The pandemic has meant many things, though not all of them have been bad.
Sure, working from home has been a big adjustment, every industry event has remained shuttered over the last 24 months putting a real spanner in the works of our B2B strategy, and a lot of adjustments, changes and difficult decisions have had to be made, both by us and the world at large.
But we truly believe weathering this storm has made us a better, more agile company. We've been forced to think on our feet, change up our strategy — multiple times! — on a moment's notice and come up with new and creative ways of tackling the unique challenges that doing business in a global pandemic has caused. We're definitely more resilient and stronger because of it.
The Future
2021 brought with it monumental challenges, accomplishments and milestones, and we're incredibly excited and motivated going into 2022. We have a lot of plans and many things already in the works, including:
AI Colorspace filter
The colorspace filter is going add SDR to HDR conversion ("inverse tone mapping") to our solution, i.e. producing HDR content by expanding the contrast and dynamic range of SDR material.
Simply adjusting the brightness values leads to visually poor results compared to original HDR images. AI can be used to solve the problem of hallucinating the missing information in the under- and over-exposed areas
Referral Program
Our affiliate and referral program is set to launch in early 2022.
Upon signing up, both users of our platform and content creators in the film, video editing and post-production landscape can earn processing credits by referring friends or getting the word out about Pixop to their audience. We have some exciting collaborations lined up, so definitely keep your eye out for those.
Filter improvements
We are going to introduce deep restoration 2 variants for fine-tuning and another one for severely degraded footage (such as video captured from an analog source).
All the rest, you'll simply have to stay tuned for.
Merry Christmas, happy holidays and see you next year. In the meantime...
Happy processing,
Team Pixop